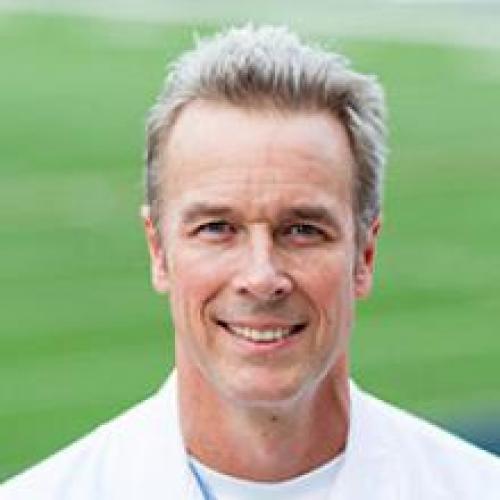 Specialty

Orthopaedic

Certification(s)

American Academy of Orthopaedic Surgeons

Medical School

Vanderbilt University School of Medicine

Office Location

497 Azalea Dr.

|

Oxford

,

MS

|

38655

Phone

Practice
A Jacksonville, Florida native, Dr. Cooper Terry founded Oxford Orthopaedics & Sports Medicine when he and his family moved to Oxford in 1996. Dr. Terry completed his undergraduate degree at Vanderbilt University where he graduated magna cum laude.  He then attended the Vanderbilt University School of Medicine and completed six years of residency training in orthopaedic surgery at Duke University Medical Center in Durham, North Carolina before heading to Harvard for fellowship training.
During his time at Duke, Dr. Terry trained in all major aspects of orthopaedic surgery. He gained extensive experience in sports medicine and arthroscopic surgery while helping to care for the Duke athletic teams which included the national championship basketball teams of 1992 and 1993. Dr. Terry also developed a special interest in arthritis surgery and joint replacement, currently performing joint replacement surgery of the hip, knee, shoulder, and hand on a regular basis.
Dr. Terry also has extensive experience treating trauma.  While chief resident at Duke University Medical Center, he was in charge of the orthopaedic trauma team.  This experience at a Level I trauma center provided Dr. Terry with intensive training in the most complex cases of orthopaedic trauma.
Rounding out his hands-on training, Dr. Terry completed a one year fellowship in shoulder, elbow, wrist, and hand surgery at the Harvard affiliated hospitals in Boston, Massachusetts.  During his fellowship at Harvard, Dr. Terry obtained additional experience in treating disorders of the shoulder, elbow, wrist, and hand.  This training included treatment of arthritis, sports related injuries, traumatic injuries, nerve disorders, and tumors.
Dr. Terry also possesses comprehensive experience in pediatric orthopaedics.  He spent six months at the Shriner's Hospital for Crippled Children in Greenville, South Carolina, attending exclusively to the special orthopaedic problems of children.  Over 30% of his fellowship year was served at Boston Children's Hospital.
Having authored original research in the field of orthopaedic surgery, Dr. Terry's work has been published in internationally recognized, peer-reviewed publications, and he has presented work at both national and international conferences.
Dr. Terry is board certified by the American Board of Orthopaedic Surgery.  He is a diplomat of the National Board of Medical Examiners and a member of the American Academy of Orthopaedic Surgeons.  He is also a member of the Mississippi State Medical Association, Mississippi Orthopedic Society, the Piedmont Orthopedic Society, the Duke Hand Club, and the Brigham Hand Club.  A former president of the North Mississippi Medical Society for two years and a member-at-large for the Mississippi Orthopedic Society for two years, Dr. Terry is a cofounder of the Oxford Surgery Center where he served as the medical director from 2000-2010 and continues to serve on the board of directors.  He also serves in leadership roles as an active member of the medical staff at Baptist Memorial Hospital-North Mississippi.
Dr. Terry is married and lives in Oxford.  He and his wife have three children.