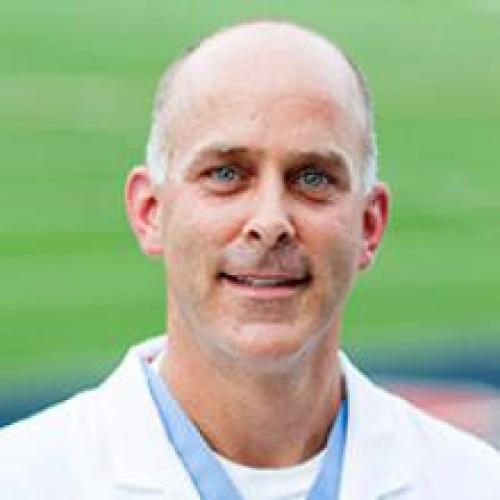 Specialty

Orthopaedic

Certification(s)

American Academy of Orthopaedic Surgeons, Subspecialty Certification in Sports Medicine

Medical School

http://www.oxfordortho.org/

Office Location

497 Azalea Dr.

|

Oxford

,

MS

|

38655

Phone

Practice
Dr. Kurre Luber joined Oxford Orthopaedics and Sports Medicine in 2008. Prior to his professional return to Oxford, Dr. Luber was an honors graduate of the University of Mississippi and obtained his medical degree from the University of Missouri Medical School. Dr. Luber's professional training in orthopedic surgery includes his residency in orthopedic surgery at the University of Mississippi Medical Center. During residency, Dr. Luber completed an AO International Orthopedic Trauma Fellowship in York, England. Rounding out his hands-on training, residency was followed by an accredited fellowship in sports medicine and arthroscopic surgery at the Tulane Institute of Sports Medicine and Mississippi Sports Medicine and Orthopedic Center where he trained under distinguished, world renowned surgeons. During his training he also assisted in the management of athletes with the NFL New Orleans Saints and Colleges: Tulane, Jackson State, Alcorn State, Mississippi Valley State, Millsaps, and Belhaven Universities.
Dr. Luber is double board certified by the American Board of Orthopaedic Surgeons in Orthopaedic Surgery and Orthopaedic Sports Medicine. He obtained his board certification following the completion of accredited training in both orthopedic residency and a sports medicine fellowship. His experience includes advanced sports medicine and arthroscopic reconstruction, joint replacement, foot and ankle surgery, hand surgery, pediatric orthopaedics, nerve disorders and trauma. Through his AO International Trauma Fellowship and residency at a Level I Trauma Center, he obtained extensive experience in the care of broken bones and traumatic injuries. In addition, his experience at the nationally recognized Batson Children's Hospital afforded him a wealth of experience in pediatric orthopedic injuries.
Dr. Luber currently serves as an Orthopedic Surgeon and Sports Medicine Specialist for The University of Mississippi (Ole Miss) athletic teams. As an Orthopedic Surgeon for Ole Miss's Health and Sports Performance program, Dr. Luber is dedicated to both prevention and treatment of sports related injuries. Dr. Luber utilizes his specialty in sports and arthroscopic surgery to care for Ole Miss athletes of all sports and active people of all ages. Dr. Luber performs minimally invasive arthroscopic surgery of the shoulder, elbow, wrist, hip, knee and ankle joints.
Dr. Luber has published numerous articles and chapters in the field of orthopaedics and has lectured at national and international meetings. He remains actively involved in the educational side of sports medicine and arthroscopic surgery as a member of the American Academy of Orthopaedic Surgeons (AAOS), American Orthopaedic Society of Sports Medicine, Arthroscopy Association of North America (AANA), and the Mississippi Orthopaedic Society. Dr. Luber serves as an instructor to other orthopedic surgeons from around the globe for AAOS and AANA at the Orthopaedic Learning Center in Chicago. Dr. Luber has been nominated to the AANA Compliance Committee. He also serves as a board member and Program Chairman of the Mississippi Orthopedic Society.. Locally, Dr. Luber serves on the medical staff of Baptist Memorial Hospital – North Mississippi. Since his return to Oxford he has served on the Baptist Medical Executive and Trauma Committees. Dr. Luber has also served as chairman of the Pharmacy and Therapeutics Committee in addition to the North Mississippi Physicians Association.
Dr. Luber's accomplishments and drive have not gone unnoticed by fellow medical professionals as he was selected by orthopedic colleagues as a member of the American Orthopedic Association Emerging Leaders Program. Dr. Luber also received the Citizenship Award during his year as Chief Orthopedic Resident at the University of Mississippi Medical Center.
Dr. Luber and his wife, Tara, live in Oxford with their three children where they remain active in community activities.